19 – 23 June 2023
Roman Lakes and Morecambe Bay – LRAC Tour
Description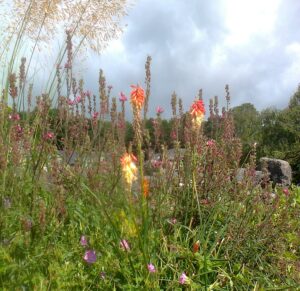 Lying on Morecambe Bay, Grange-over-Sands is a pretty resort on the doorstep of the beautiful Lake District, a UNESCO World Heritage Site. 
Grange is a good place to visit the Lakes but without the crowds, with fantastic views over the Lakes, fabulous walks along Morecambe Bay and a great chocolate shop. We will take a cruise on Lake Windermere, visit a Roman fort and waterfalls, a glorious bird reserve and Lancaster for its historic castle. 

Other Details
Accommodation
We stay in the Thornleigh Hotel – a small hotel near the sea in the centre of Grange, with lovely gardens, great views and excellent food www.thornleigh.org . Half-board in comfortable rooms with private facilities. English breakfast and dinner included. 
Course Cost
£590 per person inclusive of tuition, accommodation, breakfast and dinner.
Single Supplement
£20
Travel
Out: Cathy is planning to travel by train out of Euston at about 10.30, due in Lancaster at 12.55, and then a short ride on the 13.13 train to Grange-over-Sands (due 13:39), and a short walk to the hotel or taxis at the station. You can book yourself onto the same train (costs ca. £100 return, cheaper if you book up to 12 weeks in advance and have a Rail Card – book early for cheaper fares), or meet her at the Cumbria Grand (you may, of course, be travelling in your own car). 
Back: Cathy is planning to take the 12.27 train back to Lancaster, due 12.51, and then the 13.09 train to London Euston, due at 15.59. 
Local Transport
Local travel by boat, minibus and on the Cumbria Coast train is at own expense, but train fares are good value and available at the station or on board the train.  
Group Size
Ca. 20 people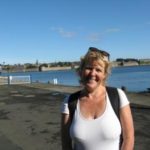 Tutor
Cathy Mercer, MA, is an experienced teacher, lecturer and tour manager.  She has taught in London schools and for the Open University, Birkbeck College, LRAC, City Lit and the WEA.   She has led numerous study tours to Italy, Holland, France, Germany, Spain, Portugal, Tunisia, Turkey, and in the UK. 
Related OU Courses 
General Interest/A340 Roman Empire, A219 Introduction to the Classical World, A276 Latin 
Itinerary / Study Programme
Day 1, Monday 19 June 2023
Early pm   arrival in Grange-over-Sands  
pm  settle into the room, then coastal path stroll along Morecambe Bay, lined with delightful flowers and excellent tea gardens for home-baked cakes. 
Note:  Cathy is planning to travel on the train about 10.30 out of London Euston to Lancaster for the Cumbria Coast train to Grange-over-Sands, due 14.00 approx.  
Day 2, Tuesday 20 June 2023
am  minibus to Lakeside for a 90-minute cruise on Windermere to Ambleside (boat fare not included, about £25. Minibus about £5). You'll have day tickets to take you on Lake Windermere, the largest lake in Lake District and England. Ambleside is a pretty town with 11 pubs, waterfalls and a Roman fort, Galava, half a mile from the town centre, by the lake side, and a waterfall. Walk together to Roman fort, then free time to enjoy Ambleside. Back on afternoon boat – 90 minutes beautiful cruising again – from Ambleside, due in Lakeside late pm for minibus back to Grange.
Day 3, Wednesday 21 June 2023
am train from Grange for a 30-minute ride to Lancaster – very short walk to spectacular Lancaster Castle, for a 75-minutes' guided tour of the castle keep, court and prison – where the poor Pendle Witches were held and tried. Very good castle café and Priory Church next to castle highly recommended – free entry. Free time in Lancaster, an attractive city with Roman Baths, riverside walks, canal with an aqueduct, maritime and town museums with a good Roman collection, Ashton Memorial Tower in the park for fantastic views over Morecambe Bay – Lancaster is traditionally the mid-point of the UK. Return by train late afternoon. 
Day 4, Thursday 22 June 2023
am 10-minute train ride to Silverdale for Leighton Moss RSPB Bird Reserve – 2 minutes from the station, with spectacular scenery as well as lots of wildlife and a great tea room. Please bring RSPB cards – entry is often free to people arriving on public transport. Worth stopping with me at Arnside Station on the way back for a walk along the front, enjoying the River Kent viaduct – nice café and stunning views off Arnside Knott to Lakeland Fells and Yorkshire Three Peaks. Arnside Knott is the smallest of the UK's Marilyns (peaks over 500 feet!). Time also to enjoy Grange. 
Day 5, Friday 23 June 2023
am   final chance to enjoy the seaside promenade and the shops and tearooms of Grange before departure 
Note: Cathy is planning to take the 12.27 train from Grange to Lancaster and then the 13.09 train to London Euston, due approx. 16:00. 
This itinerary and study programme is provisional and may be subject to change in response to local conditions